H5mag releases version 2.4 with new editor UX
Release date: May 25, 2016
Version 2.4 is out, and we're excited to show you our newly refreshed Live Editor!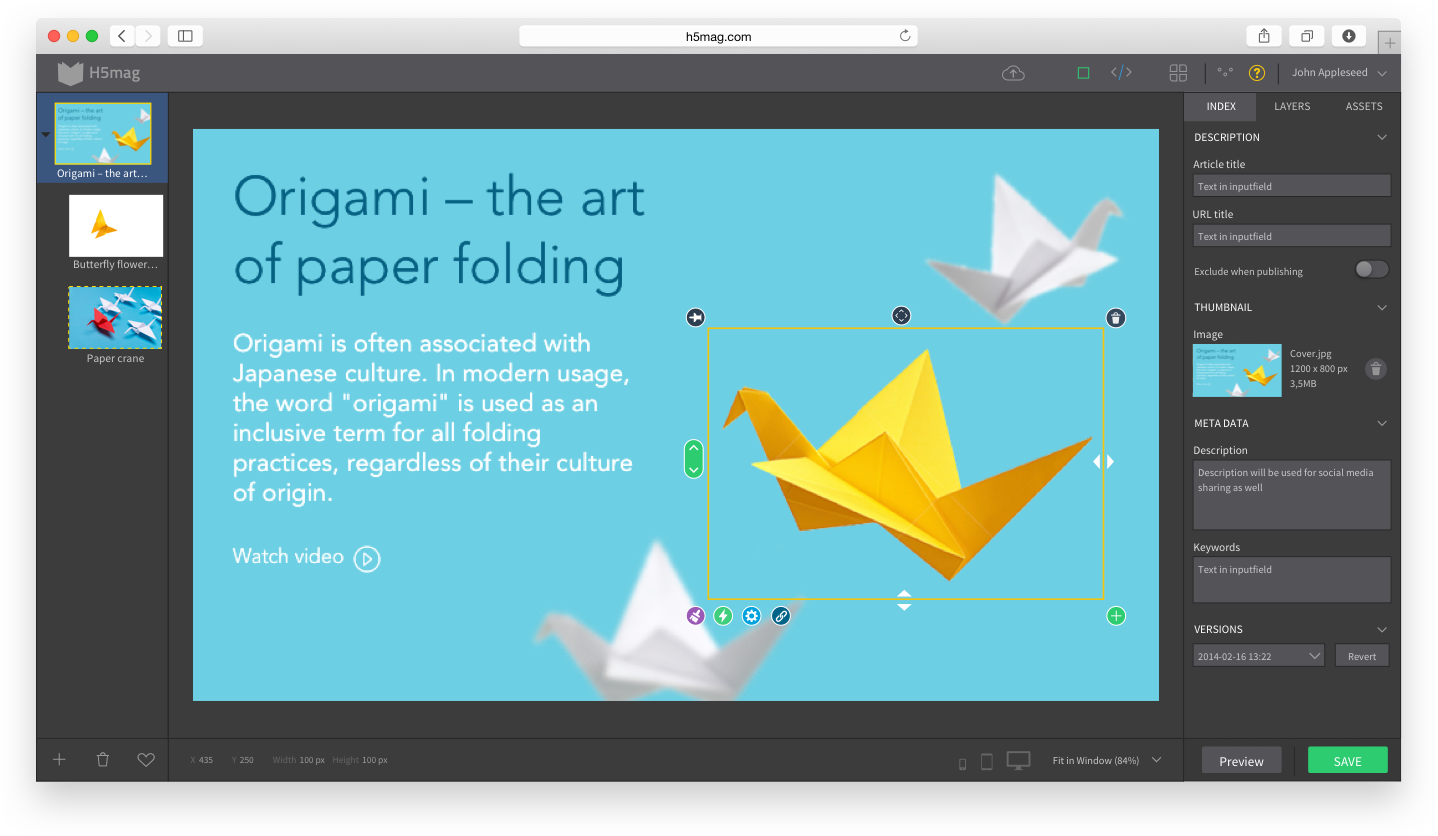 New 'superfresh' color palette

Spring is in full swing, so it was time for some new colors in the Live Editor! The entire editor has a new shade of grey with clear segmentation between the different UI panes. The icons, buttons and hover states are now using a very trendy — if we may say so ourselves — superfresh color palette. We are sure you're gonna love it!
More precise and clear halos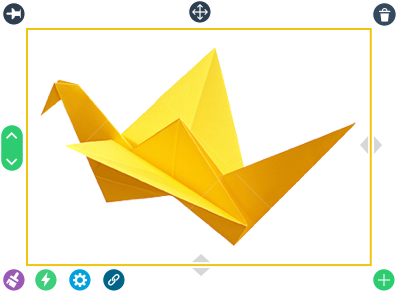 We've tightened up the halo, to make it feel more like a precision instrument. You'll notice that it performs much more snappy as well. We also created new halo icons — the tools you interact with all the time — with the goal to make them more visually distinctive by shape. Easier to 'scan' and easier to click.
User account pictures
... and to make the editing environment a bit more personal, we're introducing user pictures! Many of us are working together simultaneously at one magazine, so — after uploading your picture — your collaborators will see your avatar when they try to edit an article that you're currently working in. Keep those communication channels open!
2.4 is available now
The new version of H5mag is available now for all our customers. Do you have any ideas or suggestions for new features? We'd love to hear them!