H5mag releases version 2.6.8
Release date: February 2, 2017
How well is your magazine being read? Which articles are performing well? And how does one edition stack up versus another? Now you can quickly find out using built-in analytics!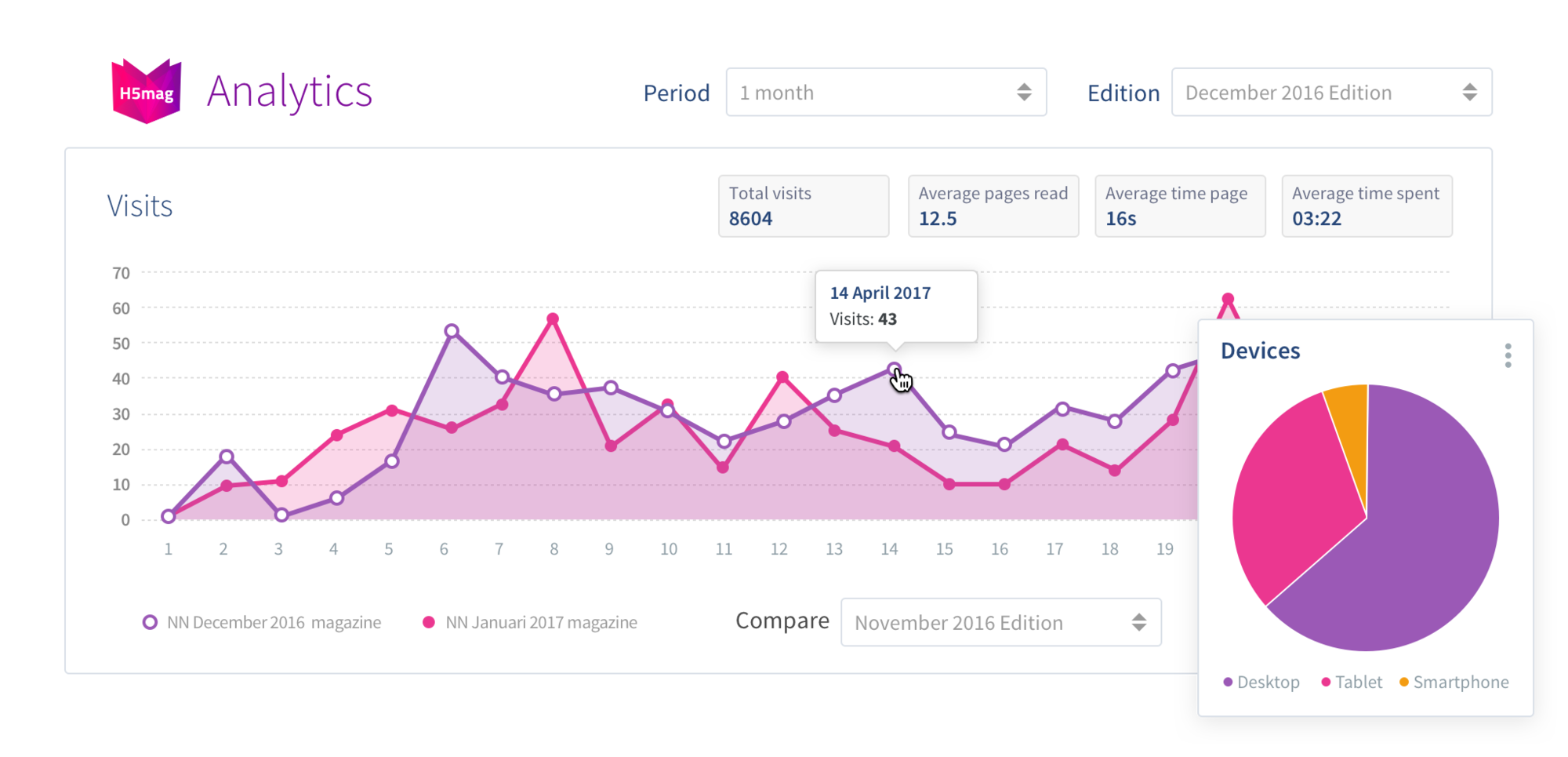 Statistics & analytics overview
We've added the H5mag analytics overview to the Studio! Get a quick, tailored look at all the data and view the statistics for all your published magazines. Of course H5mag remains completely compatible with Google Analytics and Piwik for more in-depth analysis.
What else is new in version 2.6.8...
Fixed an issue where animation chains would get broken when an area inside the chain was renamed or removed.
Fixed an issue where the save button would get stuck saving a corrupted article.
Fixed an issue where an article could get corrupted with duplicate area names.
Fixed an issue that could cause article versions to be stored incorrectly.
Adjusted the selection of devices where a basic HTML version of the magazine is shown.