H5mag releases version 2.6.2
Release date: December 8, 2016
Want your users to see your beautiful publications in even more detail? Version 2.6.2 includes a new full screen button!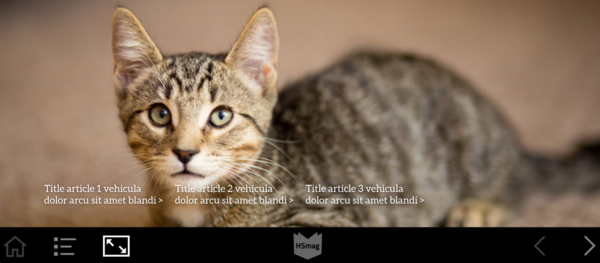 What's new in version 2.6.2
Added the option to show a 'full screen' icon in the navigation bar. You can enable it per edition by checking the option in the edition settings. When enabled, a new button on the navigation bar allows your readers to easily enlarge your magazine on desktop machines.

It is now possible to set the height of an area without making it a scrollable area.

Fixed an alignment issue with the artboard icons.

Fixed an issue that prevented some projects from using the login screen on the h5mag.com website.